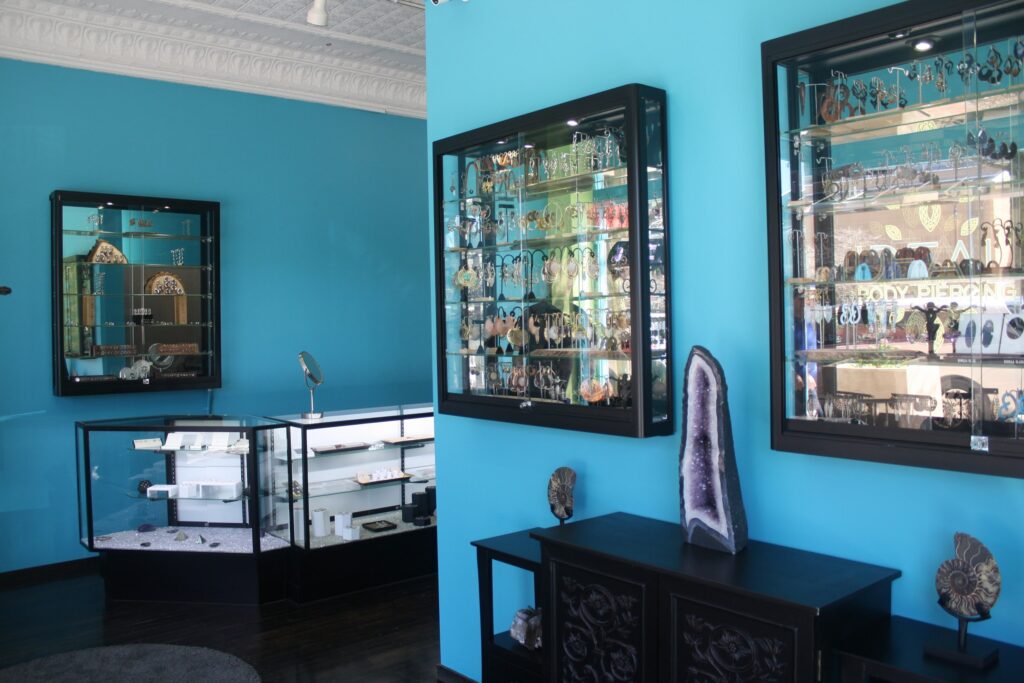 January 2022 UPDATE: ALL PERSONS COMING INTO THE STUDIO MUST WEAR A MASK AT ALL TIMES, NO EXCEPTIONS! We are officially open for walk-in appointments! ABSOLUTELY NO GROUPS LARGER THAN 3 PEOPLE AT THIS TIME!! Any nostril/septum services require full proof of vaccination, including a booster & physical proof of such. We are NOT offering any oral piercing services at this time. We do still require appointments for anyone 8yrs – 10yrs of age, or for any genital piercing work. Please E-mail us with any questions you may have!
At Ideal Body Piercing, we provide up-to-date techniques and procedures to ensure that you leave our studio with a quality piercing that you can love for years to come.
Ann Arbor deserves the best and we aim to please!
Already have the piercing and are in the mood for new jewelry? No worries, our staff will happily guide you through our large selection to help find the perfect piece.
We carry only the best in Implant grade titanium, niobium, and solid 14k & 18k gold.
With hundreds of pieces to choose from we find the most stressful part of your adventure with us is picking out your new shiny friend!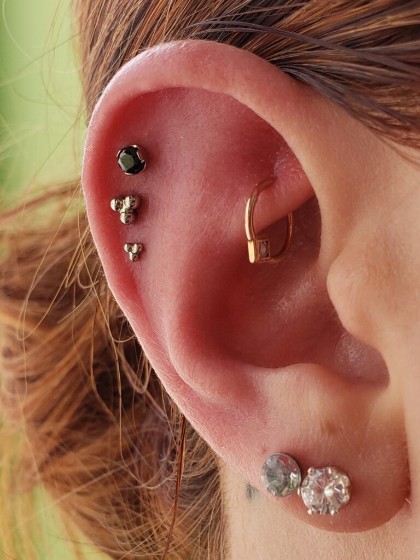 It's about you!
We want each individual to feel safe and comfortable when it comes to their experience at Ideal.
Our staff is well trained to answer any questions you may have regarding your piercing and/or jewelry needs. Whether it is: a consultation for a future project, needing help with installing or removing jewelry, or a piercing related issue, we are here to help!
You are the reason we get to do what we love, so we strive to make sure you get the respect and service that EVERYONE deserves.
Questions?
If you have any questions or comments about anything jewelry/piercing related, please feel free to give us a call at (734)-997-0608 or email us at idealbodypiercing@gmail.com